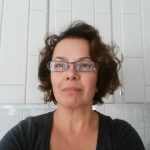 Create your own OLI Workshop
Are you wondering how to develop and produce your own on-line, interactive (OLI) meeting or workshop, without having to master a bewildering range of information and communication technology (ICT) skills?  Would you like to invite your friends, family or colleagues on-line so they can view a presentation or document you prepare, or have a videoconference meeting, brainstorming session or get-together?
We can help. We can be your ICT team and your on-line facilitators, in English and in French.
While our usual clients are in the natural and social sciences, health, engineering and technology domains, we are an accomplished team that assists in bridging the "digital divide" to whichever group, club or network needs our help. We have been forming and propelling "knowledge networks" and "communities of practice" since 1993; in science, technology and innovation (STI), international development, and the performing arts. Contact us for more explanation, and a list of the "knowledge networks" we have been involved with.
Turn your OLI Workshop into a webinar
If you wish to have your presentation(s) converted into recorded webinars that others can view at their leisure, we can help you with all of the steps involved. If it is your desire to have a seriously good or competitive webinar that has benefitted from a review by peers or experts, we can assist you to recruit your constructive critics, and bring them on-line to work with you.
The service, defined
Our service is to enable you to create cost-effective OLI workshops and webinars, and to build your own virtual team or club with members anywhere in the world (subject to their own Internet supply). With us, you will learn a lot about ICT but you will not need to be an ICT expert yourself.  We help you stay perky, invigorated and accomplished in your fields of interest, by improving your performance in videoconferences, and deploying cloud solutions that you will learn about. If you work with us, you will see that the learning agenda is even longer — and also quite fun.
OLI-works is cost-effective
What does it cost?  We offer one free hour of consultation on-line (with training if necessary), and a second free hour on-line to practice, and to scope out your project. After that, depending on our discussions, our basic price starts at $50 CAD/hour + applicable taxes. As a client, you can split the costs among the participants of your initiative, up to a total 5 people.  We help you with the on-line payment process.
We provide further details on our prices and group discounts in discussion with you. All in all, if you're interested, fill out our form. We look forward to hearing from you!