Projects
January 2009 to date, for:
Carbon Management Canada, Calgary, Canada
Clean Energy • Gender Equity Initiative (CEGEQ), supported by SEDV, University of Calgary
University of British Columbia, Okanagan, Kelowna, Canada
Global Empowerment Coalition of the Central Okanagan, Kelowna, Canada
Okanagan College, Kelowna, Canada
Orr & Associates, Washington State, USA
Artech Global, Miami, USA
Monad Consulting, Ottawa, Canada
Department of Foreign Affairs, Trade and Development, Ottawa, Canada
OpsPro Inc., Ottawa, Canada
National Research Council, Ottawa, Canada
Natural Resources Canada, Ottawa, Canada
The Aylmer Group, Gatineau, Canada
Gillies Consulting / African Development Bank, Abidjan, Ivory Coast
Biotech Annecto, Montreal, Canada
Critical Management Resources, Inc., Calgary, Canada
Science and Innovation Network of the British High Commission, Ottawa, Canada
Canadian Foundation for Climate and Atmospheric Sciences, Ottawa, Canada
Further information available on request.
Published Reports
Publicly available reports relevant to our current work include the following:
2018 – Meg Barker and Janet Halliwell, "Big Science, Major Programs and International Dimensions",  Chapter 5 in Jeff Kinder and Paul Dufour (eds.),  A Lantern on the Bow: A History of the Science Council of Canada and its Contributions to the Science and Innovation Policy Debate.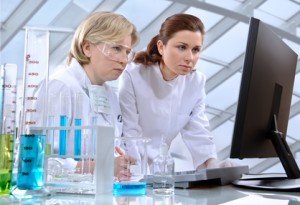 December 2010 – A summary of the experience of the Canada Foundation for Innovation (CFI) with its Outcome Measurement Study, now published in Research Evaluation (Beech Tree Publishing).  While Director of Planning and Outcome Assessment at CFI, current network member Meg Barker provided initial impetus and design support.
December 2008 – A joint study between Meg Barker, formerly with the CFI, and Denys Cooper, Ph.D. formerly with the National Research Council of Canada on the impact of investment in research infrastructure in Canada, for university spin-off companies.  For a copy of the report, contact us.
Further reports  available on request.