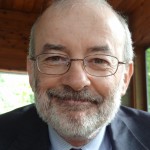 Cleantech and green growth: trends, opportunities and challenges
Starting this week, OLI-works (formerly Associates Cécile) and the Aylmer Group offer an interactive, on-line workshop series on climate change and clean technology (cleantech).  It is presented by Mr. Richard Labelle and facilitated by Ms. Meg Barker.
This professional development workshop is aimed at entrepreneurs, businesses, consultants, industry analysts, journalists, investors, policy analysts, policy makers and funders of innovation, science and technology. The focus of our workshop is cleantech in the international market, and the opportunities that it provides.  You can join from anywhere in the world.
Our interactive workshop series includes 5 live, on-line sessions that comprise both a Webinar and a discussion period. These interactive workshops allow time for Q&A, peer-peer learning and small group networking on-line. The live, weekly workshops will be 1.5 hours long. Here is the program:
September 12, 2012 – Climate change and the case for energy efficient technologies (cleantech)

September 19, 2012 – Cleantech – history, definitions and examples

September 26, 2012 – Main cleantech sectors and their potential

October 3, 2012 – Cleantech / smartech – how ICTs enhance the cleantech opportunity

October 10, 2012 – Cleantech policies around the world – a comparative analysis and the potential of cleantech for the developing world
These workshops are scheduled for  Wednesdays at 1:30pm EDT, North America.
You can take all, some, or one of the live workshops. You will tune in from your computer or iPad connected to high-speed Internet.  We will provide the instructions for access and the system requirements in advance of the workshops. Each live workshop costs CAD $50.00 plus applicable taxes per individual.  That's less than parking + gas + drinks for a business networking event. Payment is made in advance, preferably by Paypal, and receipts will be issued. For more information or to register please contact us by filling out our form.
Don't worry if you miss a workshop.  Recordings of the webinar portion are available.  Contact us if you wish to purchase one or more. Discounts for groups can be negotiated.
Specialized workshops can be arranged by demand.  Contact us for more information.
Richard Labelle is an analyst, strategist, trainer, planner and project manager with over 30 years of international experience in over 58 developing countries. His work has focused on strategic planning for development using ICTs (aka ICT4D), using ICTs for e-commerce, trade enhancement, e-government, knowledge management, institutional modernization (business process enhancement and re-engineering), local and community development and increasingly, using ICTs for environmental and climate action. He has worked for UNDP, the World Bank, the International Telecommunication Union (ITU), the United Nations Conference on Trade and Development (UNCTAD), the UN APCICT (UNESCAP) and other organizations and agencies including in sustainable agriculture for the International Centre for Research in Agroforestry (ICRAF). He has published reports with these organizations including most recently for UNCTAD, ITU (report 1),(report 2) and UNDP in 2005.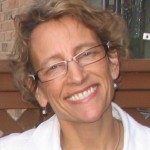 Meg Barker is an international science, technology and innovation (STI) management consultant with more than 25 years of experience. With a background in STI policy analysis, fund design and evaluation, plus international STI collaborative initiatives, she is also noted for the founding and facilitating of on-line, multi-stakeholder communities and networks. Over the course of her career, Meg has worked abroad and in Canada on behalf of STI funding, policy, training and international development agencies. She has worked in Canada, Africa, Latin America and Asia. She played a significant role in Canada-EU and Canada-Brazil STI initiatives. Currently Meg is providing a virtual office and training platform for professionals of every age wishing to offer their own STI expertise.  Recent publication and report examples are on this web site, and more published and consultant reports are available on request.