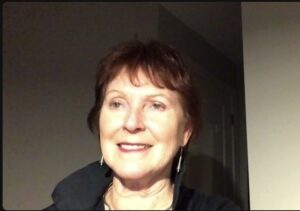 French conversation: for work, play and the intellect
Our OLi-works French conversation series in French has begun for 2023. Helen Wilson, based at different locations in France, will be our facilitator this year. Helen has worked as a language instructor at a not-for profit in France; a research and development (R&D) non-government organization (NGO) which supported researchers examining the human-machine interface; and a communications expert at Airbus.
Meg Barker, founder of OLi-works, will serve as technical host. Her bio is here (scroll down). 
We invite you to come and improve your French! The workshop is suitable for intermediate learners or enthusiastic high beginners. The timing is 8:00am PT, 11:00am ET and 5:00pm CET. To determine what time the workshops are held in your own time zone, check the World Clock Meeting Planner. We will follow the usual format posted here. The cost is 3 workshops for CAD $45, but you can drop in for free your first visit, to see if our workshop suits you. Contact us if you wish to join. More detail on our payment and cancellation policies are here.
Occasional Speakers at our workshops 
From time to time we will feature fluent French Speakers who may address a topic in which they have special expertise. We will include among these Speakers guests from low income countries as well as high. For example, on March 9th, 2023, we will have a presentation from M. Louis SOVI, a program officer with an NGO in Benin called Espoir de la famille.
Testimonial
Here is what one participant said about the French conversation workshop series at OLi-works: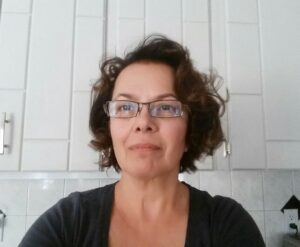 "I was a participant at the French conversation series operated by OLi-works. It was so much fun to chat with people all over Canada and in Europe. I like the idea that participants can generate their own themes to talk about, just as facilitators do. Not only that, but OLi-works helped me to prepare my slide series, when it was my turn to present to our group." –– Nadereh Mohajer, Ottawa