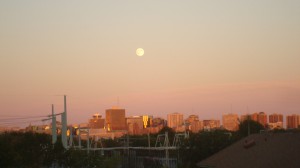 OLI Workshops delivered around the world
In fall 2013, we worked with talented staff at the Canadian Department of Foreign Affairs, Trade and Development (DFATD) to orient our on-line, interactive (OLI) workshop and webinar series on "cleantech" to their corporate training needs. We combined the expertise of the DFATD Trade Commissioner Service Renewal Division, the DFATD Sustainable Technologies Team, Richard Labelle of The Alymer Group and Meg Barker of OLI-works. From October to November, we provided two parallel tracks of four workshops to Canadian Trade Commissioner Service officers around the world — Americas and Europe in the morning, and Asia in the evening.
We continue to update and refine our production of the on-line workshop series on cleantech. Please contact us for more information.